Avid fitness fan. A lover of all things related to wholesome, organic nutrition. Practicing yoga by the beach is my favorite way to exercise.
I am a health coach and part-time blogger.
My plan is to fill this blog with easy-to-do advice on nutrition and fitness. Staying healthy should be the goal of every human being, and it shouldn't be hard to do that. I want this journey to be fulfilling for each one of you.
Everyone's got fitness goals, but how many actually follow them? They're either too busy, too lazy, or feel like they don't need it. Can you hear yourself in this? Or maybe you were, but you decided to take a step forward and start working on yourself.
Yes, I was once a couch potato, too, whose favorite pastime was eating and watching TV shows. I thought I was practicing self-love by allowing myself to be who I am, and not changing a thing. Boy, how wrong I was about the concept of self-love!
"Treating" my body badly entailed stuffing it with junk food; being physically inactive; straining my eyes by staring at screens the whole day; no intentional movement; the list to describe my "self-love" goes on. Looking back, I can't believe this was how I used to be. But, things changed a couple of years ago, and I am SO glad they did. Now, I have an excellent routine for my day—filled with activities, and of course, nutritious food that I love!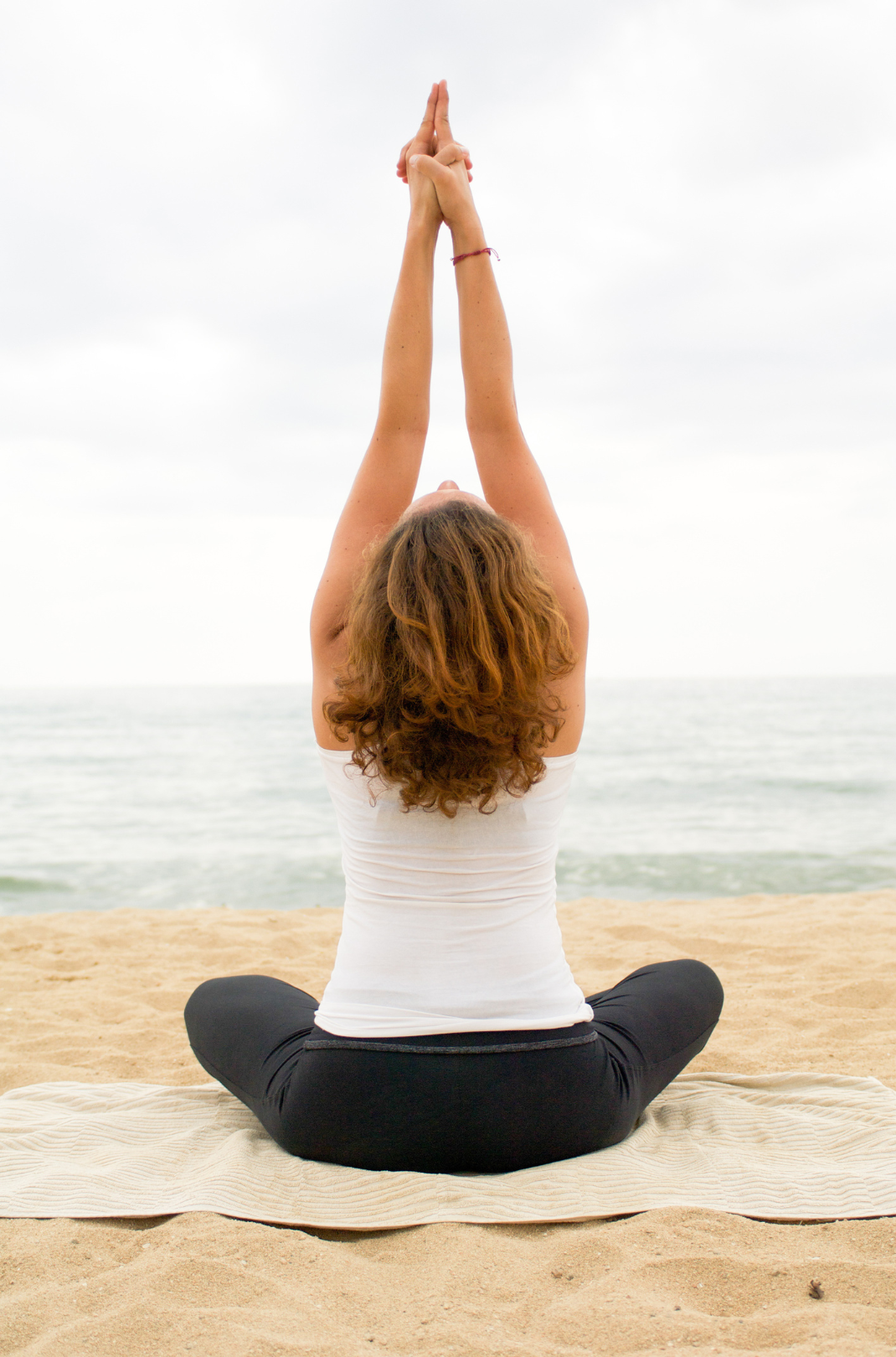 Helping you conquer your mind and bring vitality to your body
Let's Reach Optimum Health Together!
It's completely natural that you may not know what to start with, when you decide to embark on a fitness journey. I say it's natural because I was there once, too—very few of us were ever taught how to take care of our bodies and minds effectively. Don't worry. This blog aims to help people just like you start and be consistent with exercise and nutrition.
Najem Aamer
Let me introduce myself. I'm currently working as a fitness coach and nutritionist, whose sole aim is to be the healthiest and most energetic version of herself! I live in the sunny state of California with my husband and daughter, who loves doing yoga with me as much as I love teaching her.
I am self-employed and help my clients fight their fitness hurdles and get active, not just for a day or a week, but for their whole life.
Writing has always been a hobby of mine—I feel like journaling really helps me come to terms with my emotions, and story-writing enhances my creativity. So I thought why not bring my offline fitness journey online through a blog? I'm Najem Aamer, and I hope you get inspiration, and, (more importantly) plenty of knowledge to kick-start your path to a wholesome, healthful life.
What's stopping you from getting fit?
Tell me, and I'll help you break those mental or physical barriers and start becoming active!